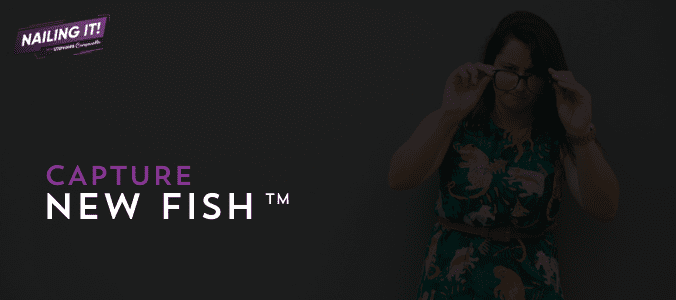 Are you trying to build a lead mag but NO IDEA where to start.
The awesome Christine Pope called in and together we walked through my Capture New Fish™ structure so she can prepare a new lead magnet for her business.
Do you want to follow along?
Thanks for watching!
Grab the Download
P.S. Here are 3 ways I can help make you grow your business:
Grab a free copy of my Capture New Fish™ Template
Click Here
Listen to the Nailing It with Stephanie Campanella Podcast.
I promise to share with you, the ins and outs, my failures and successes and all my secrets.
Join my NEW free, thriving FB group.
It's our new Facebook community where smart business owners learn to get focused on their perfect customer, which will generate more income, more impact and independence.
Click Here
Become a Local Tradie Hero.
If you want to be ranked locally – then you're perfect for our Local Tradie Hero Xcelerate System. It's our 12 month program designed to Attract & Convert more customers online.
Click Here